Podcast: Play in new window | Download
Click here to listen to the interview with Blackie Farrell (time = 40:15)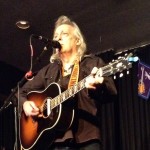 Dave Alvin says "Blackie Farrell is absolutely one of America's great undiscovered national treasures." Gurf Morlix calls Blackie's long-awaited debut record, "Cold Country Blues", a "master class in songwriting". Few would disagree. Blackie has spent the last 40 or so years leading his own bands and having his songs covered by other performers, but it wasn't until this year that he finally went into the studio (with Bill Kirchen and Gurf, no less) and recorded his first record. (He jokingly says, "I waited this long so I could avoid having to do a comeback album.")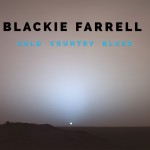 I first talked to Blackie and Gurf about a year ago on episode #147. At that point in time, they were just starting work on "Cold Country's Blues". I caught up with Blackie recently – with record in hand – after he played live on KPIG radio, and we talked about how difficult it was to choose 11 songs for one record – he's been writing since he was 13. He knew he had to include "Mama Hated Diesels", which was a hit for Commander Cody, and "Sonora's Death Row", which was recorded by Robert Earl Keen and Dave Alvin, amongst others. He's now talking about his next record. We can't wait.
A storyteller both in song and offstage, Blackie's a fascinating guy. This episode features a live version of "Sonora's Death Row", which I continually argue is the greatest story song ever written. Blackie also tells the story behind the song, which might surprise you.
Have comments on this episode?
I'd love to hear from you. Call and leave a message at (831) 288-2226, and I'll play your comments on-air during the next show.