Podcast: Play in new window | Download
Click here to listen to the interview with Gurf Morlix and Blackie Farrell (time = 41:46)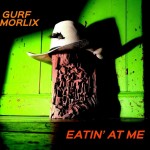 File this under another of "this is my favorite podcast" episodes. Granted, I have a lot of favorites, but this one is particularly cool. Last year, I met and interviewed Austin producer/songwriter Gurf Morlix. We talked some of the folks he's worked with, including Lucinda Williams, Slaid Cleaves, and Warren Zevon. If you missed that chat, click here to listen to episode #135.
He came back west this spring with a new record, "Eatin' At Me",
and played our concert series in Corralitos. He also brought Kevin "Blackie" Farrell to split the night with him. If you don't know Blackie, you know some of his work. Robert Earl Keen and Dave Alvin recorded his song "Sonora's Death Row". He wrote "Mama Hated Diesels", a hit for Commander Cody. He's been a songwriter's songwriter for years, but hasn't recorded his own record. Until now.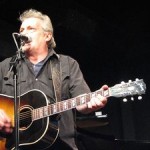 Gurf and Bill Kirchen produced for Blackie, and they're currently finishing the project and looking at a release date. When the record's out, you'll hear about here on this blog and in whatever latest podcast I'm working on.
In the meantime, listen to Gurf and Blackie before their concert. Gurf talks about "Eatin' At Me" – it's a very personal record – his best, I'd say – and plays the new song, "Blue Smoke". Blackie talks about his years in the business and gives us a preview of what we'll hear on the debut record. This is a wonderful sit down with two powerhouse songwriters and storytellers.