Podcast: Play in new window | Download
Click here to listen to the interview with Carolyn Sills and Gerard Egan (time = 41:41)
Although they're technically not native Santa Cruzans, I can safely say that we're claiming them as our own. Carolyn Sills, along with her combo that includes husband Gerard Egan, mix American musical styles – including western swing, surf rock, old pop, and country, and wraps them around a singer-songwriter narrative. It creates a vintage, familiar, and yet completely original sound.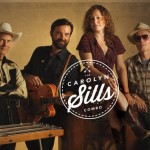 It's also very much a BAND sound. Although Carolyn and Gerard have been playing together for 14 years, "The Carolyn Sills Combo" is their first, full-length release. This studio effort, recorded locally at Wind River Studios, includes Sunshine Jackson on harmony, as well as Santa Cruz heavyweights Charlie Wallace on pedal steel and slide, and Jimmy Norris on drums and percussion.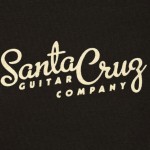 Santa Cruz is very much a part of their story – they made their way here from Chicago by way of Brooklyn. They also have dream day jobs for musicians: They both work for Santa Cruz Guitars. Gerard is a builder. Carolyn is – in her own words – a "pusher". (She works in Sales and Marketing.) We recorded this interview after hours at Santa Cruz Guitars – after I was treated to a custom tour. (Yes, this podcasting thing is rough.)
This episode includes clips of "Hey Kid," "Aces and Eights," and "Circles" off their debut record. You can learn more about Carolyn, and pick up a copy of the record, at carolynsills.com.