Podcast: Play in new window | Download
Click here to listen to the interview with Dayan Kai (time = 37:50)
Casual visitors to this web site and podcast – or anyone tuned into acoustic music along the west coast – know Dayan Kai as a ridiculously talented multi-instrumentalist and singer/songwriter. A longtime pal of "Songs and Stories" – and producer of my latest record – Dayan returns to the podcast to discuss HIS newest record, "Resonate".
Dayan's been busy the last few years – in addition to his own shows – working often as a sideman and a producer. (He also produced my latest record.) Earlier this year he went back into the studio with longtime bandmembers Steve Uccello, Jimmy Norris, and Keith Greeninger. Working with Cookie Marenco (who appeared on this podcast back in episodes #83 and #84), they recorded "Resonate" over three days, straight to analog tape.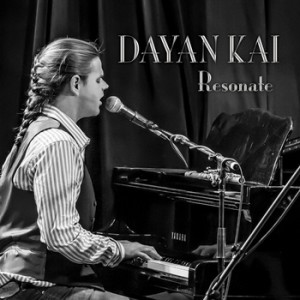 Dayan, who lives in Maui, made a California run with a series of CD-release shows earlier this summer, including a night at the Corralitos Cultural Center. After the show, we split a basket of local organic strawberries from Crystal Bay Farms as Dayan talked about this new batch of songs and how homeschooling his kids and raising most of his own food influences him as an artist. "Songs come from real life," Dayan says. "If I was on the road all the time, I'd just be writing songs about my truck".
This podcast includes samples of – and detailed "stories behind the songs" – of the title track and "Sorrow Is a Sweet Thing". You can hear more of the record and pick up a copy at dayankai.com.
Next up on "Songs and Stories": A discussion of clawhammer banjo, cloogging, and "body music" from Evie Laden and her husband Keith Terry. We spoke last weekend after her set at The American River Music Festival. Click the subscribe link below to hear the show as soon as it's up next month.