Podcast: Play in new window | Download
Click here to listen to Nancy Cassidy's interview (time = 49:37)
When it comes to gathering podcast interviews from local songwriters, these things become like bubble gum trading cards: "Let's see, I have a Keith Greeninger. A Sharon Allen. A Jay Howlett. But wait…I don't have a Nancy Cassidy."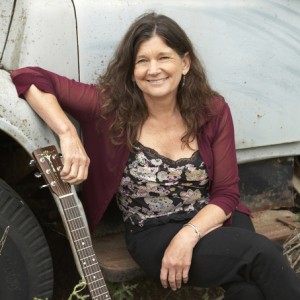 Now I have a Nancy Cassidy. And in this interview, we get two hear about her TWO new CDs, "Song of Joy" and "Memphis". Nancy's a California native, and her ties with the land – she was raised on a dairy and spent many years as a river rafting guide – show in her music. Her KidSongs CDs have gone gold. Bruce Springsteen even recorded her song "Lizard Lips and Chicken Hips" for a Pediatric AIDS benefit CD, which sorta gives her more cred than almost anyone else who's been on "Songs and Stories". She's also popular Americana songwriter. Nancy receives international airplay, though you've also likely heard her locally on KPIG radio.
She was working with songwriter/producer Keith Greeninger last year on "Memphis" when the illness of a close friend inspired her to write all the songs for "Song of Joy". "Memphis" was put on hold, she finished the newer record, and then completed "Memphis" this Spring.
Nancy played a release show at our Corralitos Music Series last fall. It was full-band show featuring lots of local favorites who played on both records: Keith, Dayan Kai, Steve Uccello. Still, I wanted to hear more about this special CD. She and I got together around my kitchen table – as many of these podcasts go – a couple of months later to discuss both records, her songwriting process, and what it's like to have one one record "play out" its newness as you're waiting with another completed one in the wings.