Podcast: Play in new window | Download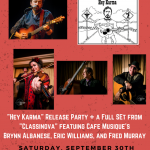 I had an absolute blast making my way down to San Luis Obispo a few weeks back. I teamed up with "Classinova," a sister group of the band Cafe Musique, whom we've become good pals with over the past few years. (We hosted Cafe Musique twice at our concert series, and they were on my "Songs and Stories" podcast back in episode #97 and episode #159.)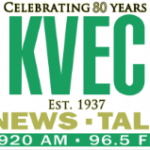 On Friday, 9/29, the amazing Brynne Albanese and I did an appearance on Dave Congalton's "Hometown Radio" on KVEC. We chatted and played live versions of my songs "Roselle" and "Waltzes When She Runs", accompanied by Brynne's wonderful violin work. (Brynne also played on my "Starlite Drive-In Saturday Night" record a few years back.) You can listen to the entire KVEC segment here.
Saturday was the big show at The Steynberg Gallery. Wonderful stage and likewise a wonderful listening audience. Eric Williams and Fred Murray (also from Classinova and Cafe Musique) joined my set, and Brynne sat in for a couple of tunes as well. Here are a few cell-phone-harvested highlights, along with a bit of what Classinova wowed us with during their own set.
It's always such a joy sharing the stage with a band of ringers. I'll make my way back down there again sometime soon.