Podcast: Play in new window | Download
Click here to listen to the interview with Aireene Espiritu and The Hobos (time = 38:32)
Seven years ago this month, I narrated a drive over Highway 17, talked about how that inspired the first song I ever wrote , and wrapped it into "Songs and Stories" episode #1. After doing a few episodes of "stories behind the songs", and realizing the time it would take to put those together on a regular basis, I decided to make this an interview series instead. Case in point: This month's visit with my pal Aireene Espiritu and the London-based band The Hobos.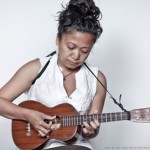 This interview combines the best of both: A chat with a good friend who's been on the podcast before – Aireene was a guest in episode #24 – and a visit with artists I met literally minutes before I hit the record button.
Aireene is a singer/songwriter with an old-timey spirit, a beautiful voice, and a lot of finesse on the ukelele. We shared a bill at a house concert years ago and have been good friends ever since. The Hobos are an Americana band that Aireene toured with in Europe last summer. They came over here late last year to return the favor and do a west coast run with her.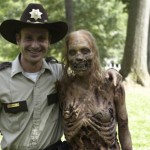 Fortunately for us, they also made time to drop by the house here to discuss the leisurely (hah) life of a touring musician, Aireene's plans for recording her next record, the summer festival scene in Europe, American's preoccupation with banjo jokes, and why no one will talk to Amy in The Hobos about "The Walking Dead".
Want to see Aireene and me play live? We're sharing a co-bill at The Monkey House Theater in Berkeley on Thursday, April 10th. The date conveniently falls right in the middle of both our birthdays. Come for the music. Stay for the cake.