Podcast: Play in new window | Download
No stranger to "Songs and Stories", Austin producer/songwriter Gurf Morlix makes his third visit to the podcast to talk about – and play from – his newest release, "The Soul and the Heal". Gurf first appeared on the show back in episode #135 and talked about (among other things) his time touring with the great Warren Zevon and the Blaze Foley tribute record. In episode #147 he shared the mic with Blackie Farrell and played from his then-new record "Eatin' At Me" while discussing Blackie's debut record, "Cold Country Blues" that he was co-producing with Bill Kirchen. (Gurf and Blackie both appeared twice at a local concert series my wife and I ran for six years.)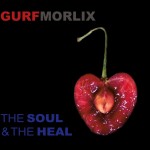 Gurf tours the west coast every spring. This past April, he played a house concert for us and played tunes from the new record. As with many of his past releases, Gurf wrote the bulk of this material in a cabin over the summertime, then, "honed" it all year before heading into his home studio. The result? "The Soul and the Heal" is another great Gurf effort with his trademark sound: Aside from Rick Richards on drums, a guest appearance from Ray Bonneville on harmonica, and Nick Connolloy on the B3 organ, Gurf plays everything. As always, it's a compelling listen full of great songs. This episode includes the CD's opening track "Deeper Down," along with a live solo rendition of the record's closer, "The Best That We Can".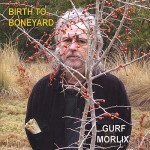 As a bonus, this episode also features "Food, Water, Shelter & Love" from "Birth to Boneyard," an instrumental record Gurf recently released. If the tunes on that one sound familiar, it's because Gurf took the songs from his 2007 record "Diamonds to Dust," stripped off the vocals, and made this purely instrumental take on the project. As with everything Gurf get his hands, on this one's also highly recommended.
Have comments on this episode?
I'd love to hear from you. Call and leave a message at (831) 288-2226, and I'll play your comments on-air during the next show.