Podcast: Play in new window | Download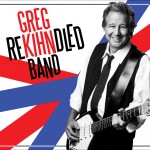 With all the last-minute scurrying around while finishing the new "Hey Karma" record, I've been remiss in posting a new podcast for awhile. So I'm back with something quite special. This is a chat with the one and only Greg Kihn, who's back with "Rekihndled," the first Greg Kihn Band record in over 20 years.
Though he's probably best known for his biggest hits "The Breakup Song" and "Jeopardy", Greg's been making great rock and roll for decades, and is particularly beloved here in his bay area home. Starting with his debut "The Greg Kihn Band" in 1976, he regularly turned out practically an album a year, quite often with namesake-y titles like "Next of Kihn" and "Rockinroll", up through 1992's "Kihn of Hearts" and two more acoustic-based albums, "Mutiny" (1994) and "Horror Show" (1996). His break from recording occurred when he took over the morning show on KFOX radio in San Jose back in 1996.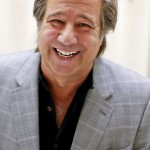 Since leaving KFOX in 2012, Greg says "sleeping in now until 10am every day almost has me caught up on the sleep I lost doing KFOX, but I loved it". He's now touring for "Rekihndled", which was produced by local favorite Robert Berry and features Greg's son Ry on lead guitar.
In this interview, Greg and I talk about his daily writing routine, his plans for this and the next album, and his gratitude for surviving rock and roll.
Have comments on this episode?
I'd love to hear from you. Call and leave a message at (831) 288-2226, and I'll play your comments on-air during the next show.