Podcast: Play in new window | Download
Click here to listen to the interview with Jonathan Foster (time = 32:37)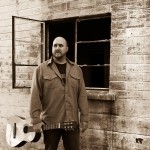 I'm kicking off 2017 with a brand new podcast featuring Redding songwriter Jonathan Foster. A definite kindred spirit, Jonthan has been touring in support of his latest release "Help Me Run", a collection of Americana stories which features more than a little inspiration from the northwest area he calls home.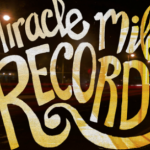 Jonathan also runs Miracle Mile Records, an independent label comprised mainly of Redding-area songwriters. He added me to their roster last fall, just before I headed north and split a bill with Jonathan and Jim Dyar (another stellar writer from up north). The latest release from Miracle Mile Records is "Kids, Dogs, and Pollywogs", a children's record featuring songs written entirely by Miracle Mile artists.
(Fun fact: "Starlite Drive-In Saturday Night" was the title of my last full CD. When I learned that the Miracle Mile label was named for "The Miracle Mile," an area of Redding where their *own* Starlite Drive-In was once located, I knew I had to join forces with these folks.)
In this episode, Jonathan and I talk after our Redding gig last October. We'll recap "Help Me Run," learn about what drove him to create Miracle Mile Records, and find out plans for the label in the future. And if you want to see Jonathan and me perform down my way, he and I are splitting a bill at the Bay of Pines restaurant on Sunday, January 15th at 5pm. Great organic food, a fun early evening of Americana songs and stories, and no cover.
Have comments on this episode?
I'd love to hear from you. Call and leave a message at (831) 288-2226, and I'll play your comments on-air during the next show.