Podcast: Play in new window | Download
Click here to listen to Michael's recent radio appearances (time = 28:55)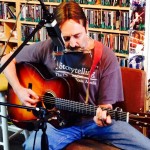 As much as I love interviewing other songwriters, every now and then it's fun to virtually flip the mic around and send out a bit of info on what I'm up to. Especially when I have new songs to play and talk about. This short-ish episode features highlights from two recent radio interviews, along with live performance of three of my songs. I've been on both these shows many times. And I'm always so grateful for the airtime. Plus, playing live on radio is way fun:
From KPIG radio's "Please Stand By" show, you'll hear some chatter with host John Sandige. I played my song "Good Souls" from my "Starlite Drive-In Saturday Night" CD, and dedicated it to our late pal Allan Molho. Allan was a HUGE supporter of our local music scene. We miss him.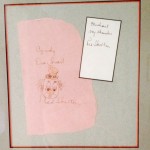 Cut to
KSCO 1080 AM
and "Good Morning Monterey Bay", hosted by the ever-charming Rosemary Chalmers. It was the morning commute hour, so I played
"Highway 17"
for everyone bravely facing the drive over the hill. I then did a new song, "Tuesday Nights At Eight", my salute to the incredible comedian Red Skelton. I met him once (no kidding) and told the story behind the song.
More Radio: I have two more radio appearances scheduled to help promote my June shows. This Friday, 6/3, I'll be on KZSC's "Bushwacker's Breakfast Club" at 8:30am. Tune in locally at 88.1 FM (Santa Cruz) or on the web at kzsc.org. That same day, I'll be on KKUP's "Friday Folk-Off" at 4:00pm. Tune at 99.1 FM (Cupertino) or on the web at kkup.com.
Have comments on this episode?
I'd love to hear from you. Call and leave a message at (831) 288-2226, and I'll play your comments on-air during the next show.