Podcast: Play in new window | Download
Click here to listen to episode #123 (time = 38:24)
Seven months alone on the road might seem romantic. Or it might seem like something that just makes you homesick. In the case of Berkeley-based songwriter Dana Hubbard, it was a little of both. I recently checked in with Dana – he was a guest way back in episodes #64 and #65 – after he'd returned to California.
Fueled primarily by house concerts and festivals, Dana started in the northwest coast last April, and journeyed to Minnesota and back. He travels in a small, fuel-efficient RV, which keeps him self-contained since he's not constantly transferring himself and his gear to hotel rooms and back.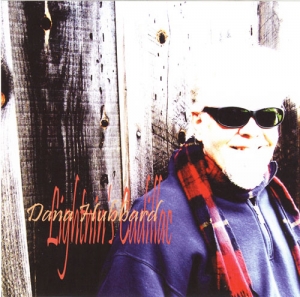 He's been doing this for years, but as we learn in this kitchen-table chat, this particularly extensive trip gave him a chance to play to people and end up in several impromptu performances that never would have happened on a conventional tour. In addition to a recap of the tour, we talked about his new CD, "Lightnin's Cadillac", how changes in the economy have affected house concerts, and how – at least for a performing songwriter – the CD isn't quite dead yet.
This interview includes clips of "Rubber Band Song", "When Angels Stop and Stare", and "It Chooses You" from the new record. You can purchase the complete CD at danahubbard.com.