Tuesday 7/12/16 update: We had a great night. Seven hours of music. And the event raised $1300 for the Alzheimer's Association.
The YouTube stream was also a successful experiment. A couple of comments that came my way by email:
"The audio mix sounded surprisingly good. The video portion I would call fair. I realize this was the inaugural broadcast and in that regard I would certainly call it a success." – Roseville CA
"Nice performance Sat night, we caught the last six tunes. Well done!" – Redding CA
"I opened my email at 10:15 last night and was able to catch the end of your set, starting with the Boise song. You sounded great!" – Santa Cruz CA
Again, HUGE thanks to Bruce Magee for wrangling this together, to all the performers, and to everyone who attended and donated – either in person or virtually.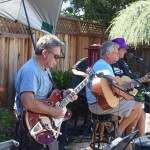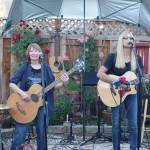 Original post: Tomorrow night, Saturday, July 9th, I get to participate in a very special fundraiser for a very worthy organization. My pal Bruce Magee is hosting "A Night in the Garden," an intimate fundraiser with great food and lots of music. The event is sold out, BUT, Bruce will be streaming the music over a live YouTube feed, with a donation link where you can contribute.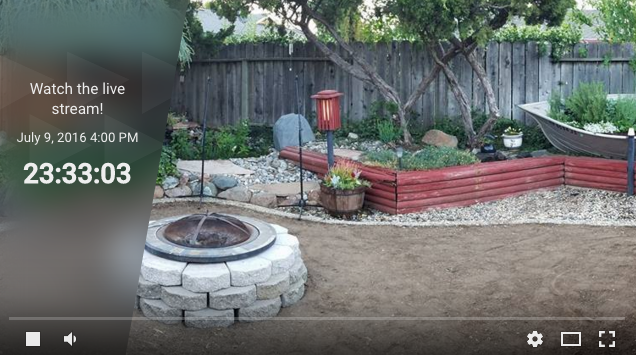 Starting at 4:00 pm PST, go here, and you'll see lots of my favorite south county folks, including Bruce, Blue House, Janet Thompson, Mark Fenny, and a whole bunch of others. I close out the night at 9:30 pm. The complete schedule is on the YouTube channel.
The goal of this event is raise awareness and funds for the annual local Walk To End Alzheimer's in Santa Cruz. This year's walk will be held on Saturday, September 24th. Family and friends can also locate and donate to Walks all across the country by using this link.